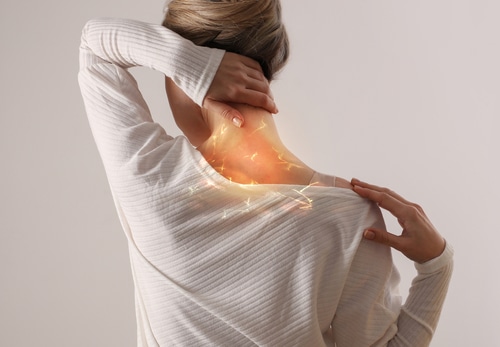 Suffering a neck injury can have far-reaching effects on your life. Conservative methods can offer short-term relief, but it can be frustrating when neck pain returns worse than before. When neck pain seems like it has no end in sight, it may indicate that you may have a deeper issue with your neck.
A professional evaluation can help determine what treatments work best for your situation if you've suffered chronic neck pain. 
If you've been wondering what you can do about your neck pain, here are a few tips to help you get the treatment you need
Causes Of Chronic Neck Pain
An injury is one of the more common reasons for chronic neck pain. Many people report neck pain after being involved in a car accident or other situations where they've experienced sudden physical trauma to the head. Other causes of chronic neck pain can include
Rheumatoid arthritis

Nerve Compression

Strained neck muscles

Herniated discs in the neck

Bone spurs in the neck
When Does Neck Pain Mean Something More?
It's normal to have a neck ache every once in a while. Although standard neck aches usually resolve themselves, persistent pain can mean that deeper issues may be beneath the surface. For instance, if your neck pain comes with other symptoms, such as a fever, you must get immediate medical attention, as it could mean you have meningitis. In this condition, your brain and spinal cord membranes are infected.
Also, your neck pain could be serious if you experience numbness in your limbs, have shooting pain in your hands, or have a loss of strength in your arms, call your doctor immediately to be evaluated.
Will I Need Surgery?
Your treatment method depends on the severity of your symptoms. Many neck issues can be solved using conservative methods, but sometimes, a more aggressive approach may be necessary to deal with structural issues. Neck pain caused by herniated discs, pinched nerves, and bone spurs may need surgical intervention to correct the issues.
If you need guidance on how to address your neck pain, our office is here to help. Call our NYC office to schedule a consultation today at 17-277-4009.